It Used To Take Me 4+ Hours To Diagnose My Car, But Now I Can Solve It In Under An Hour
The Perfect Solution for Mechanics and DIYers alike
June 15th, 2023
Are you tired of that nagging check engine light, uncertain about the health of your vehicle, or constantly worried about unexpected breakdowns? Tired of diagnosing for hours only to not come to a solution? You're not alone. Many car owners find themselves at the mercy of automotive mysteries, facing the dilemma of either spending a fortune at the mechanic or enduring the anxiety of driving with uncertainty. But fear not! The solution to your automotive worries lies in the palm of your hand – the OBD2 scanner (pssh...not just any OBD2 scanner though).
Introducing OBD2 Scanners: Your Personal Vehicle Whisperer
Imagine having the power to communicate directly with your car, deciphering its secret language, and unveiling the hidden insights within. OBD2 scanners, short for On-Board Diagnostic scanners, are the ultimate automotive tool designed to empower drivers with the knowledge they need to make informed decisions about their vehicle's health.

Whether you're a seasoned car enthusiast or simply want to save time and money on repairs, an OBD2 scanner is your key to understanding and resolving automotive issues with ease.
Decoding the Check Engine Light
The dreaded check engine light can send shivers down any driver's spine. With an OBD2 scanner, you can demystify this enigmatic warning symbol. No longer will you be left in the dark, guessing at the severity of the issue. Simply plug in the scanner, and within seconds, it will retrieve the fault codes stored in your car's computer. Armed with this information, you can pinpoint the exact problem, saving you from unnecessary repair bills and giving you the confidence to take control of your vehicle's well-being.
But Wait! Not All OBD2 Scanner Are Alike!
Just because you buy an OBD2 scanner doesn't mean you can deduce the main problem behind your check engine light. Many scanners simply just give you a bunch of codes and that's it. As a result, it can be frustrating trying to pinpoint what exactly is causing your check engine light to come on and why it's happening.

Thankfully, OBD2 scanners from reputable brands such as Innova are able to pinpoint the exact problem (DTC code) behind your check engine light. Not only does it give you the fault code, but it also tells you why it's appearing and what faulty part needs replacement in order to fix the issue - with direct links to purchase necessary repair parts. What a tool!
Used by hundreds of thousands of mechanics and DIYers
Innova has sold more than 7 million OBD2 scanners across the United States. It cross-references millions of vehicles fixes verfied by ASE-certified technicians to ensure the fix it provides is accurate. Innova has served the automotive community for the past 30 years and has been selling its OBD2 diagnostic tools across major auto retailers such as Advance Auto, AutoZone, O'Reilly's, and so on. Now if that doesn't tell me that people like this tool, I don't know what will!
@Kevin Manoni (Amazon)
⭐⭐⭐⭐⭐
"The Innova 5610 is a great tool at this price point. It does not have all the bells and whistles of the more expensive OBD scanners but it is a great asset to the seasoned DYI and even the professional automobile enthusiast. Sure there are OBD scanners out there with more functionality but that also comes with a price. For what the Innova 5610 does for it's price, combined with a lifetime of free updates, the Repair Solutions 2 database resource, and unparalled customer support, I am more than pleased with this scanner."
@Anonymous (Advance Auto Parts)
⭐⭐⭐⭐⭐
"This scanner is a powerful multi-tool for any vehicle with OBDII (1996—present). Besides doing the typical malfunction code scanning and live data, it also scans ABS, SRS, and TPMS modules. It even connects to your phone through Bluetooth and an app to assist in diagnosing fault codes, common repairs, and even TSB's. It really is an extremely powerful tool""
Huge online presence with multiple unbiased reviews
After learning about Innova, I wondered if Innova could help me, too.
I'm a professional mechanic and a ASE-certified technician. I've played around with cars since I was 15, and am still actively working on diagnosing vehicles. I currently use a brand called SnapOn for professional work-related diagnostics. They're definitely reliable and have TONS of more features, but no way am I spending $1000+ every year on their subscription-based products especially on my own car fixing hobbies. I'd rather spend that money on beer! I still needed a handy OBD2 scanner for maintaining and fixing my family's cars.

So I looked more into reliable OBD2 tools in the market. I've definitely heard and used Innova tools in the past, but never had the chance to use them to their full capacity as my mechanic shop had all the fancy tools. So I decided to give Innova a try and ordered the Innova 5610 from Amazon.
...Here's What I Found
The product arrived at my door in just 2 days, which was a pleasant surprise.
Right out of the box, I knew I made the right decision. The tool felt really firm yet lightweight at the same time, making it perfect for everyday use. Really liked the big responsive buttons.

It also comes with a quick start guide which is always useful for old folks like me. Now onto the important stuff.
Tool capabilities and features
What surprised me the most about this tool is the amount of advanced features it offers. For the amount I paid ($349), it has features that are normally only available on $500 and above tools! Really impressed with the capabilities of this guy, such as the bidirectional tests which I use a lot. It helps save me a lot of time by sending a direct command to the car. Not only that, the tool also offered OEM live data which is super essential especially if you want to perform advanced diagnostics.

What would have normally took me 4+ hours to diagnose, I was able to deduce the problem in under an hour. Nothing beats live feedback direct from your vehicle!
What I did not like about the tool was that it didn't have much features available for my son's 2023 Dodge Avenger. But that's to be expected since it's a newer car. I'd assume more features will be added on with software updates (which is free by the way) once the car becomes a few years old. My son's car probably doesn't need any maintenance anyways at least for a few years.

It works perfectly for my 2004 Toyota Camry and within my expectations. You can find out what features will work on your car yourself by checking the website's Coverage Checker. Purchase the scanner on Amazon by clicking the button below!
GET DEAL NOW!
UPDATE: 6 months with Innova, and I'm even more surprised!
I never was a fan of Bluetooth-based OBD2 apps, so I actually skipped the whole buzz about the app that comes with any Innova OBD2 scanners. But I came back to say it's a wonderful invention. No, a lifesaver in fact!
While totally optional to use, I decided to give their app - RepairSolutions2 - a try out of boredom. And what a great surprise! Not only does it provide me a whole array of functions such as erasing fault codes, but it also allows me to pick individual service checks and their current status (such as transmission fluid temperature). While this feature is also available on the tool itself, the whole app navigation makes it easier to read.

But best of all, the fact that I can save unlimited vehicle scans directly to my phone? Such a lifesaver! I've always had to write down vehicle repair notes on a notepad to keep track of maintenance and repairs, but now I can simply just open up the app and find what problems occurred during what dates. To top everything off, it's 100% free! No sneaky fees at all.
How Much Does It Cost?
The tool I bought Innova 5610, which happens to be Innova's most advanced OBD2 tool, is currently on sale on Amazon at $349.99.
Is It Worth It?
Absolutely! I can't speak for the other Innova products, but the Innova 5610 has been an absolute killer of a tool for my daily vehicle repairs and maintenance. No hidden fees, free annual updates, fast reliable scanning, repair part recommendations for your specific fault code, can't really top that! It's a really great tool for DIY mechanics like me. Even if you're a beginner, I'd still recommend the Innova 5610 as it can be used together with an app, which makes things 2x easier.

With an OBD2 scanner by your side, you'll have the knowledge and insights to diagnose, maintain, and optimize your vehicle's performance, ensuring a smoother, safer, and more enjoyable ride every time you hit the road.

Innova's customer support team has also been a pleasure talking with. They respond super fast and were very helpful with any questions I had.
LIMITED-TIME SALE ON AMAZON NOW
More Customer Reviews
@Bill (Amazon)
⭐⭐⭐⭐⭐
"Tried this scan tool on 2 different vehicles after I received it. So many features and options for an OBD 2 scanner. For the price the options and the supporting software are well worth it. I am impressed with the ease of operation and the information from the Repair Solutions 2 software. TSBs and Recall info and suggested maintenance info after you enter the vehicles mileage. At this price it's a lot of info for a tech at any level. The all module scan and code read is great. On my 2005 Jeep I get 25 lines of PCM pid data.. Manual Transmission ..That's What I expected. On my wife's 10 year newer Honda CRV it's 191 lines of PCM pid data. The newer the vehicle the more info you can get. This is a good tool for a retired Master Automotive Technician like me that does not need to have thousands of dollars tied up in a scan tool to keep the family vehicles running down the road.. I did download and had a bound printed copy of the manual made. Innova will extend your warranty on this tool if you visit their web site and show proof of Amazon purchase. Thanks Innova"
@Jason Welker (Amazon)
⭐⭐⭐⭐⭐
"I've been using a cheap OBD2 reader for years. Issue is that it only gives you the CEL code, which could mean a number of things. It still leaves you guessing. The Innova 5610 gives you MUCH more. Allowing you to pinpoint an issue. I scanned both my vehicles. One of which was having some issues. Immediately figured out it was a bad battery. Major time saver! The other vehicle didn't have issues, but I did get all the TSB's, recalls, etc via the app! Which resulted to me doing some preventative maintenance to head off a potential transmission issue that could arise. If you're handy, this device can, and likely will, save you a ton of money in reduced maintenance costs. For me it's a must have. Wish I would've bought one sooner!"
@Kenny (Amazon)
⭐⭐⭐⭐⭐
"i get 5 different bi-directional options on my 1999 toyota land cruiser, i get live abs data, no srs live data,,, i also get my transmission temperature, i like the grafing a lot !! i have a cheaper but nice scan tool that doesn't pull up abs, transmission temperature, and no bi-directional stuff , i would have to say that i didn't know what i would get with such an old truck, but i was very impressed when i was able to pull this data out of the ecu, i've read a lot about these scanners and the comments about this one, for the price it's worth it for my truck for sure!! people have to know that you can spend 500 ,700 or a lot more for a higher end scanner, but if you're car doesn't have the modules for even the most expensive scanner it can't show you what's not their !! on a 2013 toyota venza it shows a lot more!!"
@Amazon customer in SC (Amazon)
⭐⭐⭐⭐⭐
"I'm a competent DIYer, I do most average maintenance or repair jobs myself. My Nissan Frontier threw an air bag code which the scan tool quickly identified with a DTC. I went to my Nissan factory service manual to look up the code the Innova 5610 found, and it led me to a loose air bag weight sensor underneath the passenger seat. Pushed connector ends together, cleared code with the Innova 5610, and checked for operation; system okay. That little job just paid for this tool verses taking it to a shop to have problem diagnosed"
CHECK CURRENT AVAILABILITY
This is an advertisement and not an actual news article, blog, or consumer protection update
MARKETING DISCLOSURE: The following content is an advertorial and is intended for promotional purposes. Product availability may vary, and the publisher is not liable for any damages resulting from the use or reliance on this advertorial.
ADVERTISING DISCLOSURE: This website and the products & services referred to on the site are advertising marketplaces. While efforts have been made to ensure accuracy, readers are advised to verify claims and statements. Article may have been assisted using ChatGPT. Any photographs of persons used on this site are models. By accessing and reading this content, you acknowledge and agree to the terms and conditions outlined above.
Nov 09, 2023 Shopify API
Imagine having the power to communicate directly with your car, deciphering its secret language, and unveiling the hidden insights within.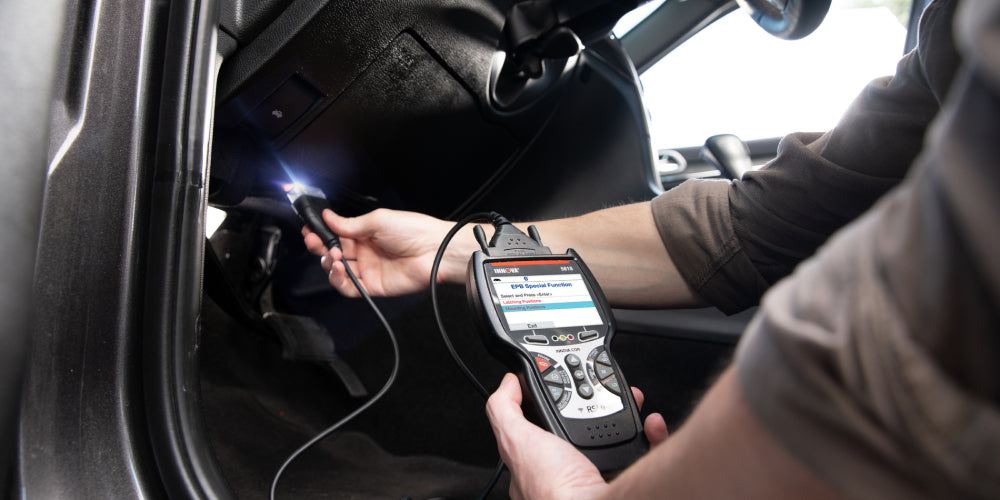 May 19, 2023 Derek C
OBD2 scan tools are important for both skilled mechanics and people who just want to try fixing their own car. These devices give information about the health and performance of a car.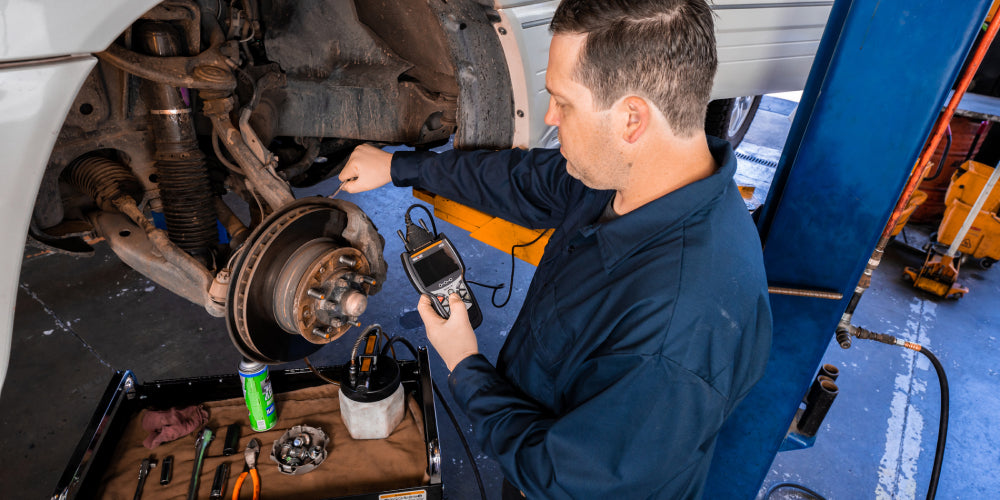 May 16, 2023 Derek C
Innova offers several scan tools with ABS brake bleed. These tools work on vehicles sold in the US since 1996 and are updated to handle 2022 vehicles and offer an intuitive, step-by-step process for safe brake bleeding without requiring a kit.