Pro Digital Timing Light #5568a
$129.99
The Innova 5568 professional timing light includes four advanced function digital readouts utilizing an easy-to-read backlit LCD. Built for one-hand use, the 5568 maximizes vehicle analysis efficiency and durability.
---
Free shipping | 1-Year Warranty
WARNING
WARNING
This product can expose you to chemicals including DiNP, which is known to the State of California to cause cancer.
For more information go to www.P65Warnings.ca.gov
KEY FEATURES
---
4 FUNCTION DIGITAL READOUT & EASY TO READ BACKLIT LCD:
Tachometer - 249 to 9,990 RPM
Advance Degrees (2 & 4 cycle) - 0° to 90°
Dwell - 0° to 180°/2-12 Cylinders
Voltage - 10 to 16 Volts DC
Heavy-duty ABS/Polycarbonate Shockproof Housing and Rubber Molded Boots:
Superior strength and longevity in high use environments.
Molded Plastic Storage Case:
For easy and safe storage.
Detachable 6-foot Leads:
User replaceable and provide ample length even in the largest engine bays.
Slim, Rotating Barrel:
Allows for easier and better aiming at the timing mark.
Patented Skip Circuitry Test:
Tests up to 9,990 RPM.
Built-in Hand Guard:
Protection from moving parts in the engine bay.
ACCESSORIES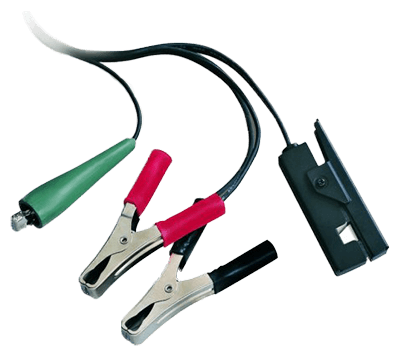 Pro Inductive Pickup
#5596
$35.99
ADD TO CART
---